About PREVAGE® MD
PREVAGE® MD [1% Idebenone] anti-aging treatment is scientifically shown to be the most powerful antioxidant available in a skin care product today. PREVAGE® MD protects your skin from environmental stressors known to cause skin aging including UV light, air pollution, ozone, and cigarette smoke. The antioxidative power of PREVAGE® MD anti-aging treatment has been shown to reduce the appearance of fine lines and wrinkles, as well as skin roughness and dryness, and to even skin tone to restore youthful-looking skin.


---
VIVITÉ®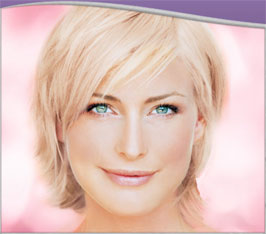 Clinically Shown

A clinical study of the VIVITÉ® skin care routine was conducted with 22 women between ages 35 and 55 showing the effects of mild to moderate photodamage (rough, dry facial skin; fine lines; and wrinkles). They followed the study regimen for 3 weeks.



---
Sunforgettable SPF 30 Powder Sunblock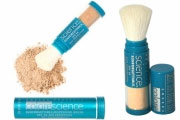 Colorescience uses micronized minerals to offer high tech sun solutions.  Brush this powder on and know you have a SPF-30 all clear mineral powder with broad spectrum UVA and UVB and infrared sun protection. Made from micronized Zinc oxide and Titanium dioxide and Sea Minerals.


Sunforgettable Sun Block Web Site