Fractional Skin Resurfacing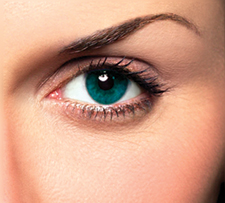 What is Fractional Resurfacing?
This is a revolutionary new treatment.  The most advanced new treatment for younger looking skin is fractional resurfacing.  This new technique has maximal effects with minimal downtime.  This laser treatment delivers light in an array of high precision microbeams.  Only a fraction of the skin receives the laser light.  These mircrobeams create narrow deep columns of tissue coagulation that penetrated through the epidermis, or an outer layer of skin, and into the dermis, or inner layer of skin.  The preservation of healthy skin allows an acceleration of the healing process.  New, healthy tissue is formed as it resurfaces the skin.   
What are the Results?
The result is fresh, healthy, younger looking skin that is tighter and smoother.  This amazing new treatment can be used on the face, neck, chest or hands, wherever smoother, younger looking skin is desired.  Wrinkles and scars are diminished with each treatment.  
Does it Hurt?
The treatment has only mild discomfort and pretreatment with a topical anesthetic is generally used.  The entire face can be treated in about 45 minutes.  Eyes alone take about 15 minutes. 
How Long is the Downtime?
The down time is minimal with 1-2 days of redness and mild swelling.  Makeup can be applied shortly after the treatment and generally return to normal activity the following day.  
What is the Aftercare?
After the treatment Ice is applied to the skin and the use of moisturizure and avoiding sun exposure is recommended.  No products containing glycolics or retinols should be used for at least 1 week after treatment.  
How many treatments will I need?

Optimum results are usually achieved by a series of 3-5 treatment sessions that are spaced 3 weeks to 1 month apart.  
What Areas can be Treated?

Common areas of treatment include periorbital wrinkles or crows feet, acne scars, surgical scars.  Often the entire face and neck are treated together.
How soon will I see the Results?

The effects are seen both short and long term.  Most patients will see improvement within a few days post procedure.  It is the collagen remodeling in the deep layers of the skin over the next several months that causes the smoothing and tightening.  There will be gradual improvement for up to a year following a series of treatments.  Changes affected by this treatment are permanent.   


Before and After Photos

For more photos visit our photo gallery section.

Fraxel Website: http://www.palomarmedical.com/palomar2.aspx?pgID=1059