SmartSkin CO2™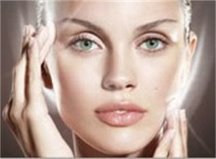 The SmartSkin CO2™ Laser is a new and revolutionary fractional laser rejuvenation system. We can help you achieve your cosmetic enhancement goals much more quickly and more effectively than other laser skin rejuvenation treatments. SmartSkin CO2™ utilizes an array of technologies, so that you can have two treatments in one to provide:
• Wrinkle Reduction
• Dark Undereye Circle Brightening
• Pigmentation and Redness Reduction
• Treatment of Age Spots
• Treatment of Scars
• Sun Damage
• Hand and Neckline Rejuvenation
• Skin Tightening
SmartSkin CO2™ treatment for these and other conditions can give you more youthful-looking skin. The treatment incorporates Micro Ablative CO2 technology and a proprietary scanning delivery system which delivers skin resurfacing and collagen rejuvenation in one treatment! This results in total skin rejuvenation with a better and more immediate outcome. And the best part: the procedure itself involves significantly less downtime and discomfort than other laser treatments.
Comprehensive Treatment in Very Little Time
With the SmartSkin CO2™ treatment's ability to use multiple, effective technologies to rejuvenate your skin, the system ultimately improves all aspects of treatment. Plus, it's completed in a fraction of the time most traditional methods take to achieve optimal results! The Laser Treatment can be performed right in the office, by a physician using topical anesthesia along with an optional pain pill taken 1 hour prior to treatment.
Total Rejuvenation
The SmartSkin CO2™ treatment's combination of leading skin rejuvenation technologies enables it to give you a comprehensive treatment that incorporates all layers of aged and sun-damaged skin. Plus, the treatment goes deep into the collagen structures of the skin to address laxity – resulting in tighter, smoother skin. 
Before and After Photos:
Before and After Photos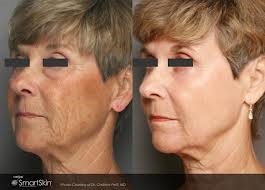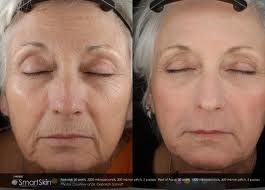 For more photos visit our photo gallery section.
SmartSkin CO2™ Website: http://www.cynosure.com/product/smartskin/