Precision Neck Lift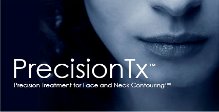 Many people want their neck lifted and tightened. Very few people want a full facelift, as that involves significant down time and recovery.
The new Precision Tx Sidelaze laser has been proving something of a small miracle in rejuvenating the lower face and neck. This laser is able to melt fat, tighten underlying muscle tissues, and tighten skin. The procedure is done in one hour under light sedation with local tumescent anesthesia. The face and neck are anesthetized with tumescent anesthesia which is buffered and therefore painless. A small puncture is made behind each earlobe and under the chin. Through these, the laser fiber is used to deliver energy to the tissues, stimulating collagen and tightening the muscle lining, melting fat, and tightening skin.
The procedure takes about one hour. There is minimal discomfort afterward, and although there is some swelling in the first 24 hours, it is minimized already on the first postop day. If done on Friday, one can usually return to work on Monday! We can also add fillers, Botox, and a light fractional CO2 laser and look 10 years younger with only a few days of downtime.
Before and After Photos:
Before and After Photos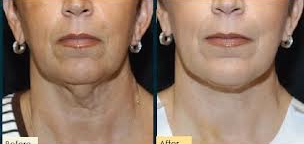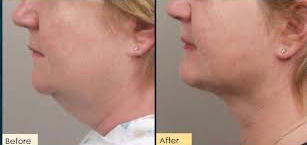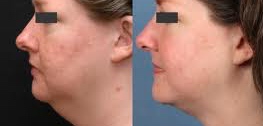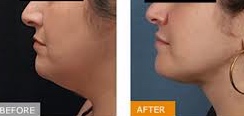 For more photos visit our photo gallery section.